Leave it to Our Experts to Take Care of the Lawn Mowing
When your garden doesn't get much attention, it can start to show signs of grass overgrowing and weeds showing. There is a way you can solve this problem: hire Home Garden. If your excuse is that you simply have no time to attend to the garden, let us attend to the garden instead and we promise you nothing less than the best at the best price too.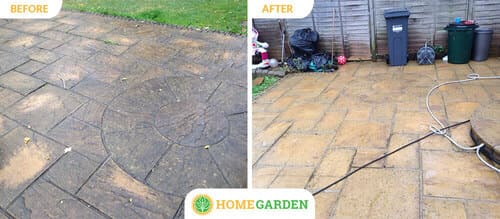 Our gardening experts London can carry out lawn mowing for you and we can get your garden looking new again, like it used to be. You won't recognize your garden once we have finished with it. We'll have your garden looking refreshed and tidy again. Don't keep leaving it. Instead, get in touch with us as soon as you can and book a date on 020 3540 7776 . If you have any questions or you need advice with anything related to your garden, our advisers are always delighted to help clients in need. Don't shy away from hiring gardeners. If you don't do much gardening, leave it to us to do it for you. It will not be too expensive either. Indeed, we are the best you will find!
Prices for gardening services
Price
Workers
Additional hours
Gardening services
from £97 / visit
2 men for 2 hours
£42,00
Garden Clearance
from £97 / visit
2 men for 2 hours
£42,00
Lawn Care & Repair
from £97 / visit
2 men for 2 hours
£42,00
Tree Surgery
from £106 / hour
2 men / hour
£50,00
Landscaping
from £106 / hour
2 men / hour
£50,00
Outdoor repairs
from £106 / hour
2 men / hour
£50,00
Jet Wash
from £2.5 / sq m
Gutter Cleaning
from £12
Window cleaning
from £1
For garden tidy ups with a difference, opt for us now and you will be delighted with the excellent results. Our experts can carry out the grass cutting for you if you need them to. You see, there are so many reasons why people don't do their gardens. Among them, the lack of time is probably the most common explanation. We understand that completely. Time is something most of us admit to having too little of. However, now, we can help you. We can come to your rescue and aid your garden with our lawn mowing service and many more wonderful gardening services. You have many to choose from.
The most important thing you must remember is to give us a chance – at least one chance. Would it not be a complete and utter dream for you to return from work one day to be met with a stunning garden with a neatly trimmed lawn and weeds non existent? Imagine how great it would be to look out of your window and see a beautiful garden so neat and tidy. Well, that no longer has to be in your imagination. It can be real as long as you get in contact with our office soon and book a date. All you have to do is call us now on 020 3540 7776 and we'll be happy to help you!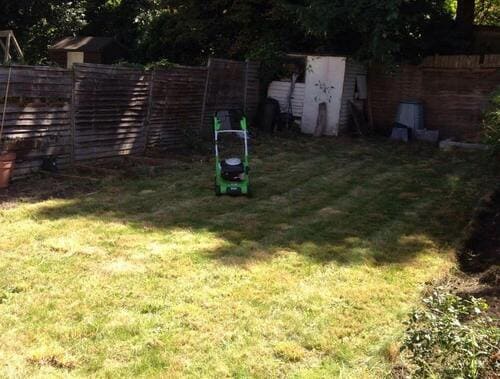 Do you remember the last time you did the gardening? If you are not a naturally green fingered person, we recommend hiring Home Garden for garden assistance. We can take care of lawn mowing and more! If your lawn looks very much overgrown right now, it is time you hired us for grass cutting. We offer first class lawn care if and when you need it, so we want you to know that we can help you if you don't have time to tend to your garden or for whatever other reason. We can take care of it all for you. We are confident in our abilities and you can trust us 100% for the best lawn maintenance services. Your lawn will look fresh and new again when we have finished tending to it. Call us for a free quote on 020 3540 7776 if you want help and support with your lawn. You won't believe the results!
My lawn was wild and overgrown. I desperately needed a professional lawn mowing service. Home Garden came to the rescue. They cut my massively overgrown lawn down with ease.
I've used Home Garden for all sorts, lawn mowing, and just general maintenance and care. Regardless of the service, and the team they send around, they always do a brilliant job.
I always hire this company for different jobs. Most recently I hired them for lawn mowing. They mowed my lawn with precision and tidied up after themselves too. Once again they impressed.
The lawn mowing team from this company cut my lawn to precision. It was overgrown and wasn't looking great. Their professionals managed to rectify matters with ease.
Show all