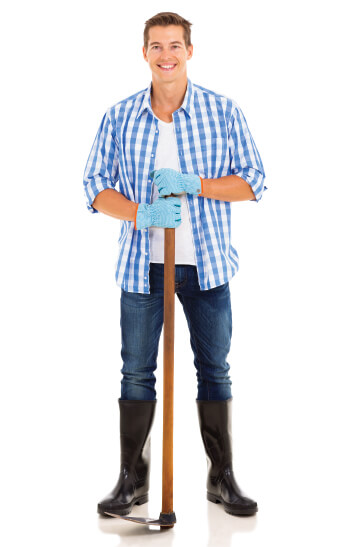 Most home owners have some form of outside space that needs taking care of, from a courtyard to a large garden. Hire Home Garden to help if it not looking its best. Not everyone likes gardening, and with work and other life's commitments it can be difficult to find time to take care of the lawn, the weeding and other tedious chores. Our gardening experts are available to help in all of your gardening maintenance jobs. You may need lawn maintenance, weeding, planting, hedge trimming and pruning or leaf control. We will carry out all gardening jobs including building a BBQ, a pond, a water feature, gazebo or a new patio. We will also create and landscape the entire outside area into something magnificent for you to enjoy. Our experts are on hand to help supply advice if you need it. We will encourage you to get to know the plant life and flowers that grow in your garden so you can tend to them. Gardens and outside plots should be made the most of. Outside space is great for the children and adults alike to play and eat al fresco. Unwind in the sunshine and breathe in the fresh air, it can rejuvenate you. There may be the opportunity to encourage wildlife into your garden sing bird feeders and birdbaths. Is this not a good enough reason to call us now 020 3540 7776 and tidy up your garden?
South west London is situated south of the River Thames in south west area of London and consists of the areas of Croydon, Kingston upon Thames, Merton, Lambeth, Richmond upon Thames, Sutton and Wandsworth. This area is the ideal spot where you can combine the bustling vibrancy of the city and it is also close proximity to the stunning Surrey country side. The area is a major tourist destination and attracts visitors from around the globe. This area is where the rich live and has some of the most exclusive properties.
This area has a lot of attractions with shopping, bars, restaurants, hotels and museums and art galleries to discover. The southwest has the elite shopping districts of Knightsbridge, Belgravia and South Kensington as well as the houses of parliament, Whitehall and Westminster village. Across the river Thames you will find the areas of Battersea, Clapham, Putney, Kew, Richmond and Hampton Court. Here is a more relaxed pace of life with plenty of green areas and parks to explore.
Having a garden should be enjoyed, however small you can make the most of the outdoors area. You may be struggling to keep it under control and need a hand with the grass cutting, and weeding, or need rubbish clearing and a tidy up. Our gardening professionals can advice you on how to keep you garden looking good. We are the experts and have a wealth of knowledge on plant life and flowers.