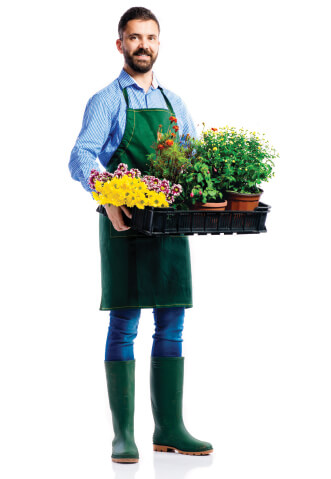 Everybody wants a beautiful garden they can call their own. However, due to other tasks like work and domestic chores and family life, there is not always available time to devote to gardening. Therefore, if you feel down in the dumps because your garden is not looking the way you want it to look, hire us, Home Garden now, and let us send over our gardening experts to provide you with first class London landscaping. There is no doubt about it; you will be amazed by their work. They truly are fantastic. So we can send over a landscape gardener or more to assess your garden and provide you with the garden you have always dreamed of. We are different from the rest of the companies out there because we genuinely care about the needs of our customers. We understand time is a big issue for most clients and we intend to take up as little of your time as possible. Basically, we want you to know that we can do it all and you can even give us access to your garden so we can come round whilst you are at work. If you wish to find out more or if you are set on booking a date now, call us on 020 3540 7776 and let us help you.
Are you after professional landscaping? Have you looked around only to be given exceptionally high quotes that you simply can't afford? If you want garden landscaping without having to get into debt, choose no other company but us. For years, we have been providing clients with excellent gardening services and we have no intention whatsoever at stopping anytime soon. So if you need professional expertise, choose us now. We understand that gardening isn't for everyone. For most, it is another timely chore added to their day. But now, with our cost effective services, you can receive garden design at the most inexpensive price.
Plus, you won't have to compensate on the quality of the service you receive because our services are always up to scratch thanks to our wonderful team of gardening experts. You can rely on us 100% for anything you need related to your garden. Don't let the stress weigh down your shoulders. The solution is to call us right now on 020 3540 7776 and book a date!
For the best landscaping service, at the best price, carried out by the best gardeners, hire Home Garden today and be prepared to be amazed by our service! If you need professional garden design, we want you to know that you can completely rely on us. There is absolutely no need for you to do it all alone. You can count on us for top quality services. Our landscape gardeners can handle it all and provide you with a top quality service that you will be very impressed by.
Plus, there is no need for you to worry about the price. Call us now on 020 3540 7776 to set a date today! We can transform your garden until it looks the way you want it to look. You can have it anyway you like. Tell us what you want and we will do our best to meet your needs. We promise only the best quality of service carried out by the best gardeners. So call us today on 020 3540 7776 for a free quote and for your questions answered.